We conduct long-term demographic and tracking studies on Black-tailed Godwits migrating along the East Atlantic Flyway.
Tracking
Since 2013 we have been tracking Black-tailed Godwits on their annual migrations. You can follow their travels on this webpage.

Friesland
An overview of our Netherlands-based research on the demography of Black-tailed Godwits can be found on our Black-tailed Godwit project website of the University of Groningen ("De Grutto Monitor 2016 & 2018").
Iberia and West Africa
We also study Black-tailed Godwits in their non-breeding areas in southern Europe and Africa.
Since 2006, each year in February a large Global Flyway Network team of volunteers visits sites in Spain and Portugal where godwits moult and prepare for their breeding season in northwestern Europe, often in rice fields. The teams spend long, dedicate hours ring-reading, collecting valuable data for our demographic program. Initially these expeditions were funded by the Paul and Loulou Cooke Foundation (Suffolk) and BirdLife Netherlands.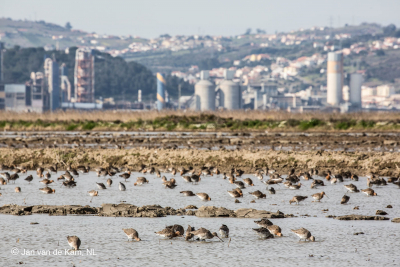 In November 2014, we first embarked upon an expedition to the wintering grounds in West Africa, financially supported by BirdLife Netherlands, and since then we visited various sites in West Africa two to three times per year. We aim to set up a demographic research project in this area in close cooperation with local scientists, volunteers and conservation organizations.
These expeditions are organized and funded effort by the University of Groningen/Global Flyway Network, and orchestrated by Jos Hooijmeijer. The expedition reports can be found here.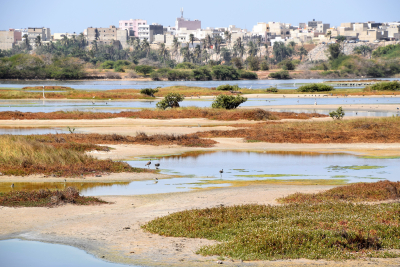 Photos: Jan van de Kam (Portugal) / Jan Kramer (Senegal)