I am a PhD-student and work under the supervision of Theunis Piersma in the Conservation Ecology Group at the University of Groningen (RuG). My connection with 'Team-Piersma' started already when I was still in high school and joined a catching expedition on the uninhabited island Griend. Since then, I have been involved in various wader-related projects in the Dutch Wadden Sea and Southwest Friesland, The Netherlands.
In my PhD-project I try to understand how different ontogenetic pathways shape the migration of Black-tailed Godwits. For this, we are running a large field study whereby we study the migration of a natural population of adult and juvenile Godwits and a hand-raised population of Godwits which are partly displaced into another 'flyway'.
Besides my interest in the migration-ecology of Black-tailed Godwits, I try to understand how the current landscape in Southwest Friesland influences growth and population dynamics of Black-tailed Godwits chicks.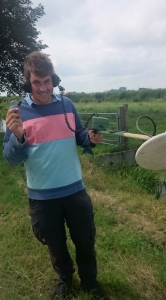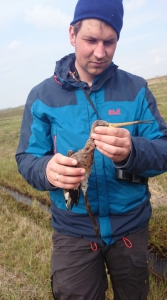 Photos: Mo Verhoeven