In a previous life I worked as a molecular biologist, now I devote my time to fieldwork on Ruff. Since 2011 I have visited the RUG study area in Friesland, to investigate the spring migration of Ruff, with support of Theunis Piersma. In spring 2014 and 2015 I joined Team Piersma as a field assistant for the Ruff project. Discussions with Theunis and members of his team have been inspiring and stimulating to develop my long-term study of the Ruff.
I am especially interested in behavior of Ruff during the lekking season. Studying the birds staging in Friesland, on their way to the breeding grounds in the sub-arctic, may help understand their unique mating system. The open Frisian landscape, the large flocks of geese, and the sound of displaying black-tailed godwits and lapwings are nice bonuses.
When I first visited Friesland, several ten thousands of staging Ruff were already a thing of the past, but a single flock of two-three thousand birds could still be seen each spring. The last few years, numbers of staging Ruff have declined dramatically again. I hope to help understand if, and how, local conditions have contributed to this worrying decline.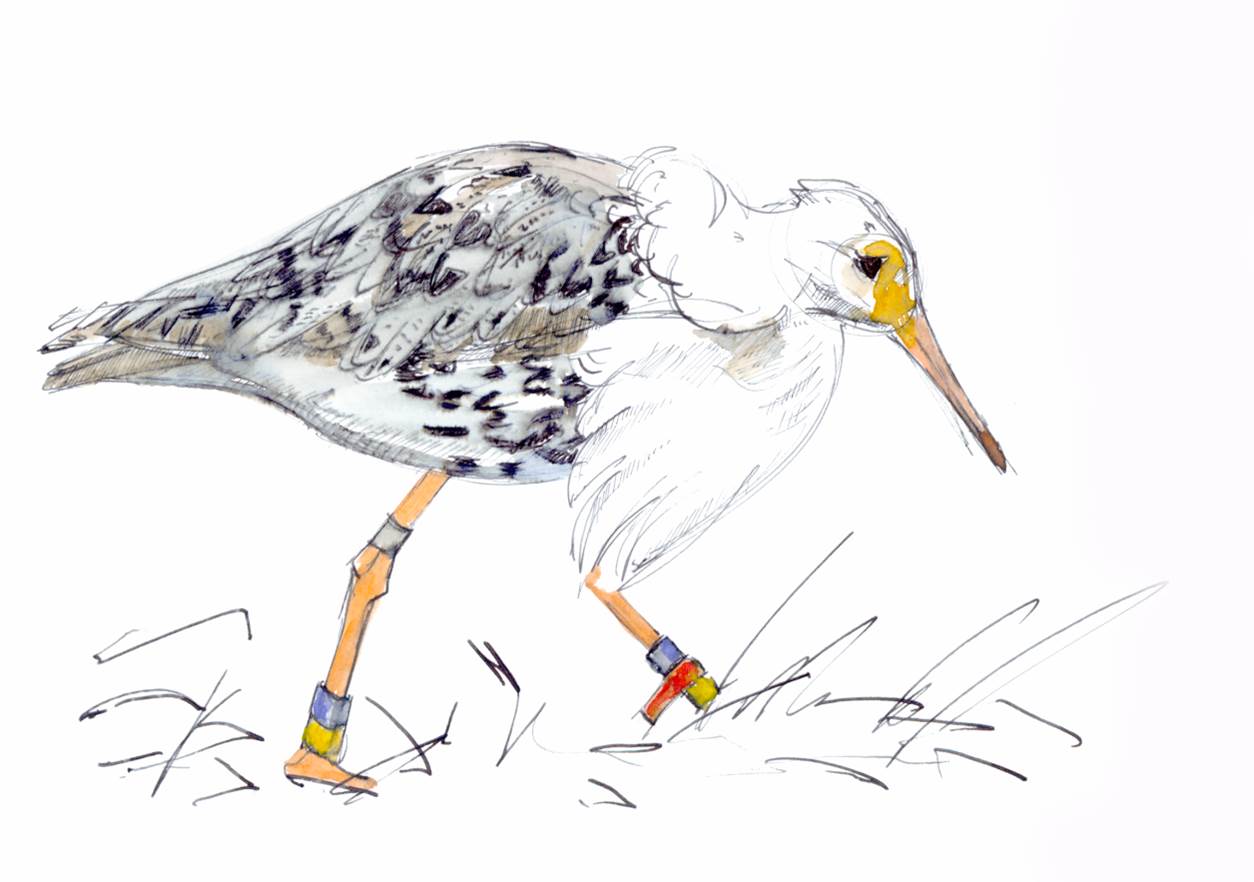 Observation of this male Ruff in Sweden was my first introduction to the Ruff project of Team Piersma. Drawing by R. Vervoort